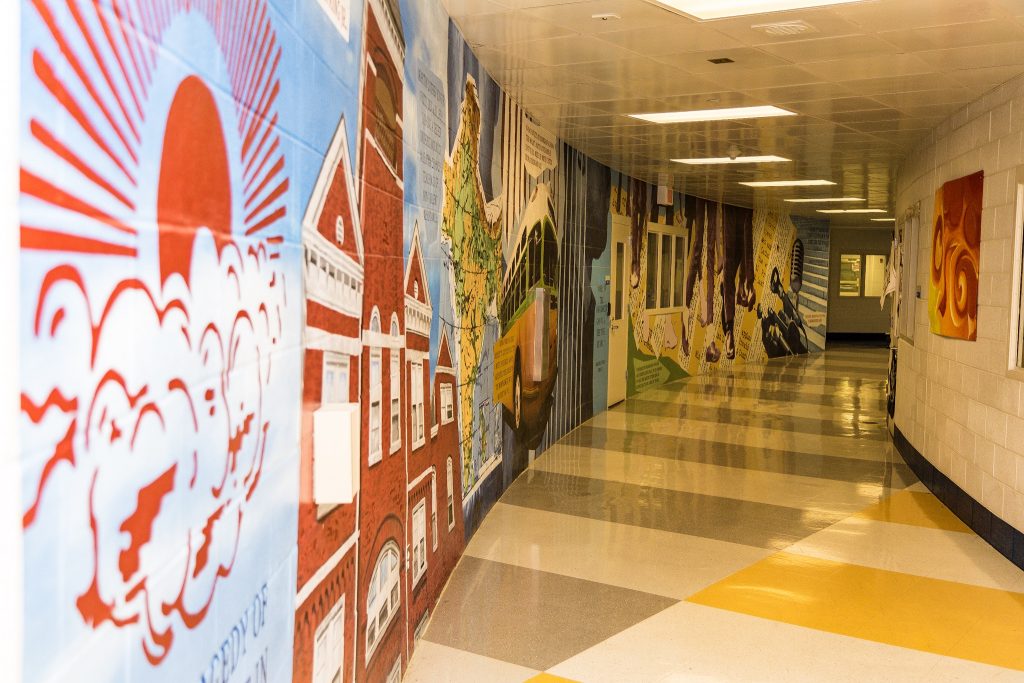 About Us
A Message From Principal Ramsey
The PJJSC School is a Philadelphia Public High School and part of The School District of Philadelphia.  We are an alternative high school serving both male and female students.  The PJJSC School follows the regular school district yearly calendar.  School is in session from 8:30 am until 3:24 pm daily.
PJJSC residents are expected to attend and participate in school. Additionally all student residents are expected to participate in assessment testing in literacy and mathematics.  Classes taught by certified teachers, are offered in the following:
Attendance & grades are meaningful, and are available to students and families, home schools, placement facilities, judges, probation/parole officers, and social workers.
The Philadelphia Juvenile Justice Service Center School has adopted the motto: "Taking Teaching & Learning Above & Beyond".
This quote means that you, together with your teachers, will learn, lead, and achieve above and beyond the ordinary.  We will be extraordinary!